2019 5th International Conference on Advances in Energy Resources and Environment Engineering (ICAESEE2019) will be held on December 6-8, 2019 in China. The following information about the schedule is for your reference:
Schedule

December 6

13:00-17:00

Registration

December 7

09:00-12:00

Speeches of Keynote Speakers

12:00-14:00

Lunch

14:00-17:30

Oral Presentations

18:00-19:30

Banquet

December 8

09:00-18:00

Academic Investigation
*The outline programme is shown on this page. A more detailed programme will be emailed to you after registration deadline. Actual time arrangement may be a little different according to participant numbers.

ORAL PRESENTATION INSTRUCTION
1. Timing: a maximum of 15 minutes total, including speaking time and discussion. Please make sure your presentation is well timed. Please keep in mind that the program is full and that the speaker after you would like their allocated time available to them.
2 You can use CD or USB flash drive (memory stick), make sure you scanned viruses in your own computer. Each speaker is required to meet her/his session chair in the corresponding session rooms 10 minutes before the session starts and copy the slide file(PPT or PDF) to the computer.
3 It is suggested that you email a copy of your presentation to your personal inbox as a backup. If for some reason the files can't be accessed from your flash drive, you will be able to download them to the computer from your email.
4 Please note that each session room will be equipped with a LCD projector, screen, point device, microphone, and a laptop with general presentation software such as Microsoft PowerPoint and Adobe Reader. Please make sure that your files are compatible and readable with our operation system by using commonly used fronts and symbols. If you plan to use your own computer, please try the connection and make sure it works before your presentation.
5 Movies: If your PowerPoint files contain movies please make sure that they are well formatted and connected to the main files.
POSTER PRESENTATION INSTRUCTION
1. Maximum poster size is 59.4 CM wide by 84.1 CM high(A1).
2. Posters are required to be condensed and attractive. The characters should be large enough so that they are visible from 1 meter apart.
3. Please note that during your poster session, the author should stay by your poster paper to explain and discuss your paper with visiting delegates.
会议地点:
1. 第五届能源资源与环境工程研究进展国际学术会议(ICAESEE2019)将在柏曼酒店(重庆北站店)举行。
2. 柏曼酒店(重庆北站店):链接
3. 组委会已经与该酒店谈妥住宿优惠价,具体信息以及预定方式附后。
4. 请务必在2019年11月10日前预订。
注:酒店图片(酒店+酒店房间+会议室)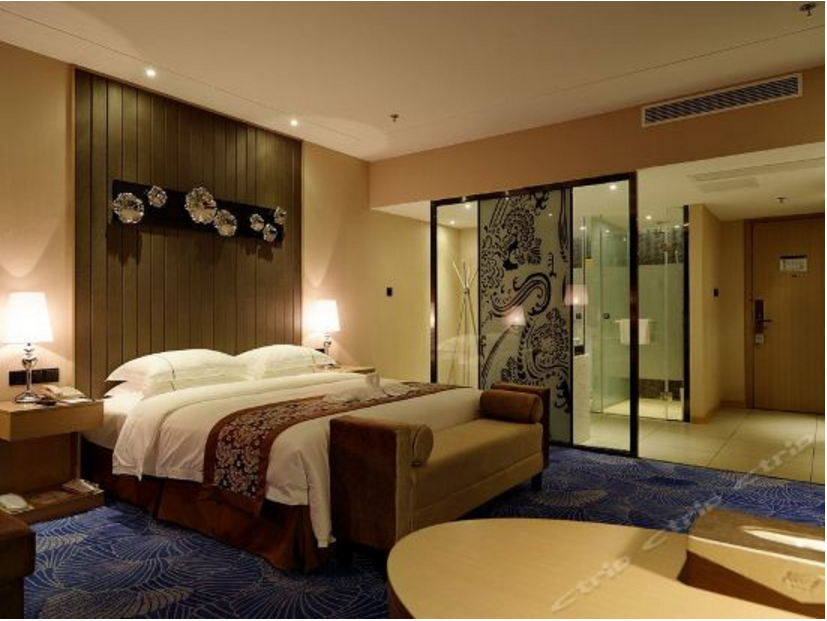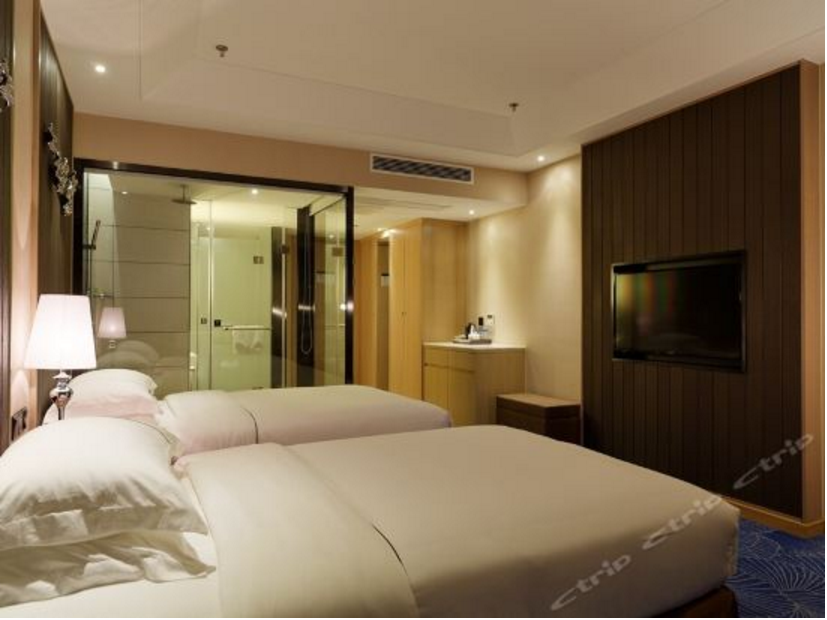 酒店以及联系方式如下:
柏曼酒店(重庆北站店) : 链接
酒店联系电话:023-88758000
地址:重庆渝北区北部新区民安大道111号A栋
单间已预订完>>标准单间,268元/天 (一个床位、Interenet网、两份早餐)
>>标准双间,268元/天 (两个床位、Interenet网、两份早餐)
>>标准双间,358元/天 (两个床位、Interenet网、两份早餐)(12月5日价格)
交通信息:
*两江新区、北部新区:7.3km;10min;
*江北国际机场:17.4km;20min;
*五桥机场:259.5km;178min;
*重庆火车站:4.8km;9min;
*市中心:9.4km;14min;
*观音桥步行街:6.7km;11min;
*两江幸福广场:3.3km;5min;
请务必在2019年11月10日前发送参会回执表(
Listener-ICAESEE2019.doc)至组委会指定邮箱 ICAESEE@vip.163.com ,否则无法保证住宿安排。
-------------------------------------------------------------------------------
(A)Conference Venue
ICAESEE2019 will take place at the Borrman Hotel (Chongqing North Station).
Website: Click
Address: Building A, 111 Min'an Avenue (Min'an Dadao), New North Zone Chongqing China
Direction:
* Downtown:9.3km;8.5min;
* Jiangbei International Airport:17.4km;20min;
* Chongqing North Railway Station: 4.8km;9min ;
* Min'an Avenue:580m;2min;;
* Guanyinqiao Pedestrian Street:6.7km;11min;
* ShiJiJin Jie (JiangBei BuXingJie):4.45km;10min;
(B) Hotel Reservation
Please find below hotel with special rate for the conference:Borrman Hotel (Chongqing North Station).
All reservation with special rate should be done by the Committee of ICAESEE 2019. Please sent us booking receipt to the Email Address ICAESEE@vip.163.com before November 10th, 2019 if you want to reserve the room.
Hotel Reservation Form (
Listener-ICAESEE2019.doc)